Home » News » Slider » Al Sharpton to Attend Fund Raiser!
By BStigers on March 15, 2019.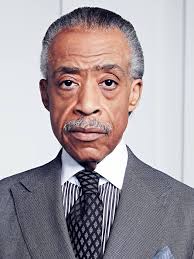 Rev. Al Sharpton announced on Tuesday he was returning to Sacramento for the anniversary of Stephon Clark's death in South Sacramento. The noted civil rights activist and cable news host will join the Clark family and attorney Benjamin Crump on the Capitol's north steps for a press conference at 10 a.m. Monday, according to a press release.
Sharpton will then join former Sacramento Mayor Kevin Johnson for a special Oak Park Speaker Series installment at 6 p.m. Monday at the Guild Theater. Tickets are $15 in advance or $20 at the door. Sharpton was not visible during the demonstrations over the last two weeks and city council interrupt demonstrations, but the fund raiser and anniversary events have attracted him to make the 2800 mile trip from New York to Sacramento.