Home » News » Local News » Hi Tech going to the Dogs!
By BStigers on June 9, 2018.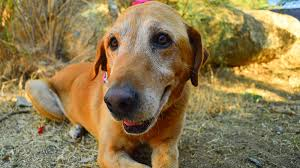 Starting in July, Placer County pet owners who license their dogs will receive a new tag embedded with digital technology designed to help keep them safe and sound 24/7. The stylish and durable new tags, produced by the company PetHub, are linked to a free online profile of the animal, where owners can update existing contact information and enter additional phone numbers, email addresses, family and veterinary contacts and more. The service also comes with a 24/7 call center. July is Lost Pet Prevention Month nationwide. It's common for dogs to frolic outside in the summer months, but owners are encouraged to take steps to prevent their animals from getting lost — especially around the Fourth of July when crowds and fireworks can spook them.