Home » News » Local News » South Placer Jail With Toxic Problem!
By BStigers on May 15, 2019.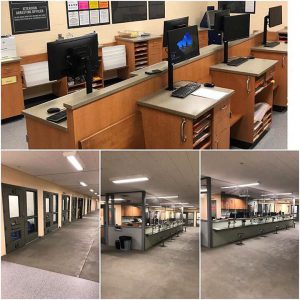 The Placer County Sheriff's office reported yesterday afternoon that the South Placer Jail booking area remains closed. All booking into the Placer Jail system has been moved to the Auburn jail until the Hazmat completes its analysis and cleaning of the toxic materials from the area. Four inmates, Eight Jail staff members and one K-9 officer were removed and taken to a local hospital after they all showed symptoms of losing consciousness. The Sheriffs office has confirmed that an inmate brought an unknown substance into the booking area Monday afternoon, but no further details have been released. All involved are believed to be OK and have been released from the hospital. The actual substance is having toxicology tests being performed to determine what it is. The booking area is still being cleaned.