Home » News » Local News » Auburn City Council Special Session Moves Sales Tax!
By BStigers on June 26, 2020.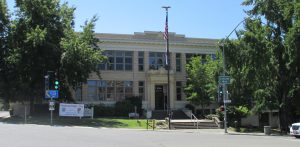 The Auburn City Council at a special called meeting Thursday night moved to proceed with a ballot measure to increase the sales tax in the city by 1% to 8.25%. The voters now will get to decide if the City can get the increase funding for fire prevention, protection, public safety, public works, and other essential services through a General transaction and use tax of 1%. A General use tax needs less volume of voter approval and future city council bodies could use the money for city financial needs other than stated, at some future point. An oversight committee will be established, and the tax will include a sunset clause in 7 years.