Home » News » Local News » Auburn Salvation Army Thrift Store Closing!
By BStigers on August 3, 2019.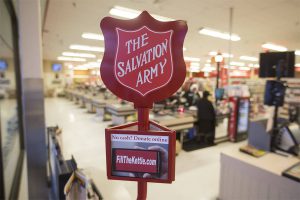 The Auburn Salvation Army Thrift Store is closing its doors Friday August 9th. A consolidation of stores is in play so Grass Valley, Woodland and Sacramento will all close and become part of the Sacramento Adult Rehabilitation center in Stockton. Stores will remain open in Marysville and Rancho Cordova. The Auburn Store on high street will be sold. The High Street location was opened in June 1978. The 7,250 square foot building was constructed in 1948 as a Buick dealership, garage and showroom.  The Stores are expected to be closed by October 1st.