Home » News » Local News » Man Killed By Citrus Heights Police At Sunrise Mall!
By BStigers on July 10, 2019.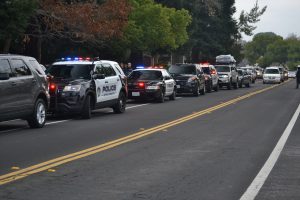 A man was killed last night on Greenback Blvd and Sunrise Mall after firing on police shortly after an incident that started at 7:30 p.m. in the Macy's Parking lot. Police K-9 was also shot in the incident and its handler was also shot but not injured. The shooter described as a whit male adult started unloading rounds on the officers who then returned the fire and killed the suspect. Citrus Heights Police Chief Ronald Lawrence said Tuesday night it was "a very scary event, a very dangerous event." Details of why the accused gunman was in the mall or why he opened fire on the police was not released by authorities.