Home » News » Local News » Pioneer Community Energy Changes Position on Rate Increases!
By BStigers on August 6, 2019.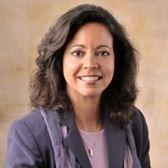 The Pioneer Community Energy board of Directors held a public hearing this afternoon at the Domes in Auburn with an agenda of 9 items to discuss. Item 8 addressed the proposed increase of rates that have been discussed since last Monday when three Scenarios were presented to the board. Scenario # 1 would have the highest rate, yet still 7% below the PG&E Rates after their increases go into effect at the middle of this month. The Board last Monday directed the Executive Director to take Scenario # 3 and present to a public hearing today which sparked the resignation of the Executive Director Jenine Windeshausen who stated that the direction the Board was headed would not allow her to continue and the Executive Director. A motion to accept Scenario # 1 was made, and following discussion by the Board and public, a weighted vote was taken and the final vote to accept was over 50% which then passed. The increase in rates will be effective August 19, 2019, and the direction of Pioneer will be stabilize the financial status and create a better position to purchase long term rates of power over a longer period time.  Following this item the board moved into closed session to discuss the resignation of the executive Director.