Home » News » Local News » Seventeen Year Old Voters?
By BStigers on February 13, 2019.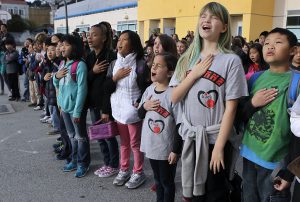 Democratic Assemblyman Evan Low from the Silicon Valley has reintroduced a constitutional amendment that would lower the voting age in California to 17 years of age. The amendment requires two-thirds of the state assembly and voter approval. Last year a similar attempt failed. Low's office said that this year there are more Democrats in the assembly, enjoys bipartisan support and therefore has a better chance. Assemblyman Low has been active in finding potential new voters in the state. There are several such initiatives being supported, like allowing Californians that are on parole for felony convictions being allowed to vote in state elections.