Home » News » Local News » Several Power Outages Engineered Saturday As PG&E Activates Danger Risk Reduction Program!
By BStigers on June 11, 2019.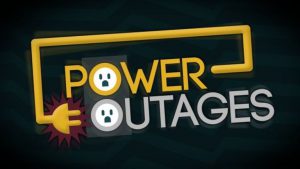 PG&E over the weekend started their policy of shutting off power in areas they designate as dangerous for potential wildfire. PG&E began deliberately shutting off power Saturday to communities in the Sierra Nevada foothills. The utility said that at least 16,000 customers would be without electricity through the night.  At 9:15 p.m., the utility reported on its website that its second round of engineered outages would begin in Butte and Yuba counties, including towns hardest hit by the 2018 Camp Fire: fire-ravaged Paradise and Magalia, where a few thousand people have moved back home in recent months.  Other areas in the dark included Oroville and Loma Rica. In Placer County, portions of Lincoln were dark. Portions of Auburn, Grass Valley, Smartville, Rough and Ready and Penn Valley were affected. Power was restored to most areas late Saturday. There were several small wildfires with one large fire under way in Western Yolo County that burned 2500 acres, 30% contained, 6 buildings destroyed and 700 firefighters involved.