Home » News » Local News » Truck Overturn At I-80 West & Highway 49 in Auburn!
By BStigers on May 16, 2019.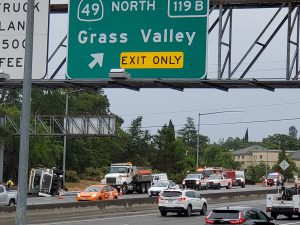 A commercial type truck overturned on the on-ramp to I-80 West from Highway 49 this morning. Traffic getting on I-80 is jammed, and alternative options are available at Elm Street and Nevada Street.