Home » News » Local News » Western Dams Certified As Critical!
By BStigers on June 14, 2018.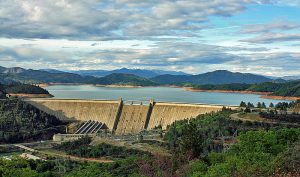 The Bee is reporting a story this morning that names five water dams that are critical infrastructure, meaning that their destruction or impairment could hurt National Security.  Those five dams are Folsom and Shasta dams, as well as Glen Canyon Dam in Arizona, Grand Coulee Dam in Washington and Hoover Dam. The inspector General's report cited remote control of generator valves and gates, old computer systems, too many employees with access to the computer systems, and lack of proper back ground checks on employee hiring as issues that need to be addressed. The United States and other countries have accused Russian hackers of trying to infiltrate critical infrastructure such as power plants, elevating the sensitivity around making sure U.S. systems are secure.