Home » News » Local News » Another Fatal Accident On 49 Friday!
By BStigers on January 14, 2020.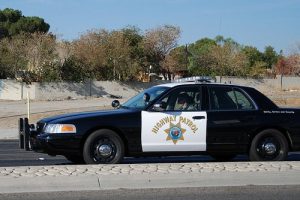 Friday, at approximately 8:58 AM, Auburn Area CHP officers were dispatched to a two vehicle traffic collision involving a gold Honda Accord and a dark colored SUV, located on SR-49, north of Joeger Rd. CHP officers were advised both occupants were trapped inside their vehicles and roadway was blocked.
A Honda Accord, driven by a 68 year old female from Auburn (name withheld pending next of kin notification), was coming out of a private road and turning left onto southbound SR-49. Janice Tate, was driving a KIA Sportage SUV northbound on SR-49 at approximately 55-60 mph, when she observed the Honda pull out into the roadway, directly in front of her. Ms. Tate swerved to the right, but was unable to avoid the Honda. The front of The KIA then impacted the left side of the Honda, causing the KIA to overturn and land on it's roof between the northbound and southbound traffic lanes.
Emergency medical personnel arrived on scene and were able to extricate both drivers from their vehicles. Both drivers were transported to Sutter Roseville medical center. Ms. Tate (driver of the KIA) sustained minor injuries. The driver of the Honda Accord sustained major injuries and unfortunately, later succumbed to her injuries at the hospital.
Alcohol and/or drugs do not appear to be a factor in this traffic collision. The collision is currently under investigation.