Home » News » Local News » 3.5 Mag. Earthquake last night in Bay Area
By BStigers on May 15, 2018.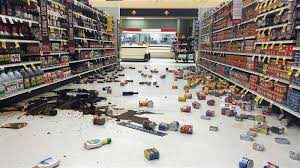 A 3.5  Magnitude earthquake hit the San Francisco area last night at about 7:15. Location of the shaker was about two miles northeast of Oakland, and was felt in the City of San Francisco and as far away at Petaluma. There are no reports of immediate damage being reported.