Home » News » Local News » A Hammer Caused Ca's Worst Fire?
By BStigers on June 7, 2019.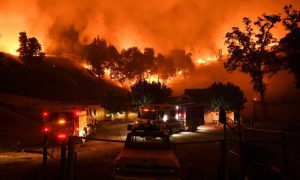 A report by CalFire investigators yesterday and in a press release, stated that the Ranch Fire, started just after noon on July 2018 that then merged with the River fire, then known as the Mendocino Complex fire, burning more than 459 thousand acres, was started by a hammer pounding a metal spike into the ground. They did not however state who was swinging the hammer and no charges have been filed. Investigators said the fire began just to the north of the community of Upper Lake in Mendocino County. The conditions at the time were tinderbox-like, according to Cal Fire, with dry vegetation, strong wind, low humidity and high temperatures. 157 homes were destroyed, one firefighter was killed and three were injured.