Home » News » Local News » BUDGET Gets Closer!
By BStigers on June 11, 2019.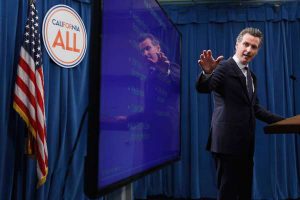 The California Budget is in its final stages. June 15th is the deadline before legislators will get a stop order on their pay checks. Lawmakers want to use an "extraordinary" state budget surplus to expand health care options for undocumented people while stockpiling billions of dollars in reserves in anticipation of an economic downturn. The agreement between the legislature and Gov. Newsom includes funding to let undocumented young adults under age 26 enroll in Medi-Cal, the state's health insurance program for low-income Californians. The Budget doesn't extend that eligibility to undocumented seniors, as state senators had proposed.  The Budget includes a fine on people who don't buy health insurance known as an individual mandate. The fines were initially implemented as part of the federal Affordable Care Act law known as Obama-care, but Republicans acted in 2017 to roll them back. Newsom and legislative leaders say re-imposing the penalty at the state level will shore up the state's health insurance marketplace and keep premiums from rising dramatically.  The Budget will take effect July 1.