Home » News » Local News » Dahle Wins Senate Seat!
By BStigers on June 5, 2019.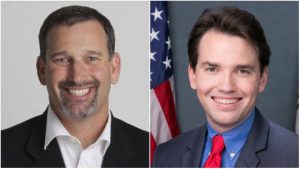 Brian Dahle has been declared the winner in the special election for the California Senate 1st District. At close of evening, Dahle had a 6-point lead with 69,976 votes to Kiley's 62,209. This gave Dahle 53.1% to 46.9% for Kiley, pushing him over the 50% target to win. Kiley conceded just after 11 PM and wished Dahle the best in his new position. Kiley did hold leads in the Capitol district and in El Dorado and Placer Counties. Dahle held leads in the rural areas. Shasta county, the largest voter block outside the Capitol district was strong for Dahle which is his home area. The race, now over, still has some mystery circumstances which has some investigations going at the State Attorney's office.