Home » News » Local News » FATHER/STEP MOM ARRESTED IN NEVADA CHILD DEATH
By BStigers on May 22, 2018.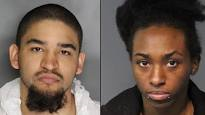 The case of the dead 5 year old child found dead inside a Sacramento storage locker last week continues to be investigated, now by Reno and Nevada police agencies.   A Nevada man and his wife are both incarcerated in Reno as the investigation continues into why the child was neglected, and appears to have been starved and maybe caged before dying in a Reno Apartment, then transported by her father to a storage locker in West Sacramento wrapped in a garbage bag. Authorities also discovered two other children by the couple living in squalor and they have been removed into protection by City authorities.