Home » News » Local News » Grass Fire Near Sac Airport
By BStigers on June 13, 2018.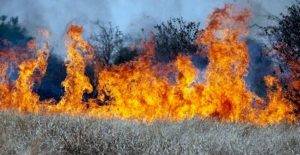 A grass Fire near the Sacramento Airport scorched over 150 acres yesterday. The fire happened on West Elkhorn Blvd. and Power Line Road. Sacramento Metro Fire assisted in bringing the blaze under control. No injuries, no damage to nearby buildings, and no flights were cancelled at the airport.