Home » News » Local News » Lincoln Get Grant to Work On Under Age Tobacco Use!
By BStigers on October 5, 2019.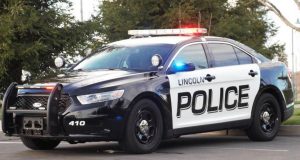 The Police Department in the city of Lincoln received a grant exceeding 372 thousand dollars Tuesday from the California Department of Justice Tobacco Grant Program. California Attorney General Xavier Becerra announced the recipients Tuesday and awards were given to 76 local entities throughout the state including Lincoln. The grant money is to help local departments tackle illegal sale of tobacco products to minors. The Lincoln Police Department said they will use the funding to reduce access of tobacco products to youth while reducing the number of youth currently using tobacco and nicotine products. The department will also use the grant to fund enforcement operations and projects by hiring a school resource officer to improve law enforcement operations, conduct decoy operations and investigations, and provide education for minors and their families. The Grant money comes from the Tobacco Tax Act of 2016 which raised the cost of a pack of cigarettes by $2 a pack and equivalent increases of all other tobacco products.