Home » News » Local News » Local Police Capture Two By Being Aware and Smart Team Work!
By BStigers on July 11, 2019.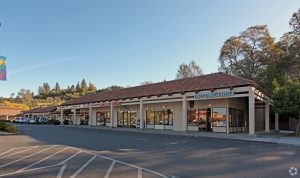 A Placer County Sheriff Deputy on a call at about 2 am Tuesday observed a black Toyota tundra pickup truck at the Elm Street Exit, and followed the truck, as it pulled onto I-80 and exited at Nevada Street when the deputy pulled it over observing several vehicle code violations. As the deputy approached the vehicle, it sped off back onto the Inter-state 80 Westbound. The deputy did not pursue die to safety concerns. Several units were activated and concentrated on the New Castle exit for route 193 where the black pickup was found unoccupied. A white van was found in an industrial complex inside a building. As deputies approached the van the lights came on and motor roared, and deputies ordered the occupants to exit, which they did. 29-year old Amber Moreland, along with her boyfriend, 33-year old Paul Conklin were arrested. Conklin has two warrants, one from Washington State and a 750 thousand dollar burglary warrant from San Diego. Considered armed and dangerous along with possession of weapons and a loaded firearm, he and his girlfriend were transported to Placer County Jail and held on a no-bond situation. Auburn police, CHP and Sheriff Deputies were involved in the incident.