Home » News » Local News » Loomis "Village" project goes to Voters!
By BStigers on March 15, 2019.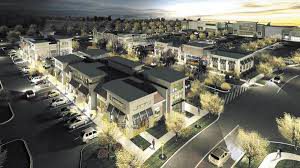 The controversial "Village at Loomis" project took an interesting turn on Tuesday night when the property owner and developer Todd Lowell asked the Loomis Town Council to put the project up to a special vote and let the town residents decide if the project should go forward. 446 voters and verified signatures were filed with the Placer County Elections Office on February 19th which effectively suspended two ordinances related to portions of the project as it was previously approved by the city town council. The town council unanimously decided to submit the petition to voter approval on June 18th. A "yes" vote June 18 will approve and keep the two questioned ordinances intact and uphold the Village project, according to Loomis Town Manager Sean Rabe. A "no" vote will make it so the ordinances are not adopted, upholding the referendum and denying the Village project.