Home » News » Local News » Oroville Dam Opens To the Public!
By BStigers on July 2, 2019.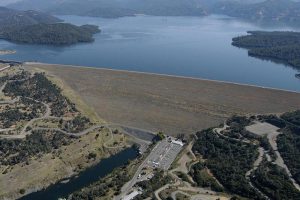 Two years after the disastrous Oroville Dam spillway collapse which caused flooding fears and an evacuation of over 200 thousand residents, the Oroville dam was opened this weekend to the public. People can now walk and bike the one mile road across the dam crest, however vehicles are not yet allowed. The dam was built in the 1960's and is owned by the State of California, one of the few dams in the state owned by the state. Parking lots are planned to reopen in the near future.