Home » News » Local News » Oroville Dam Repair Goal Met!
By BStigers on November 2, 2018.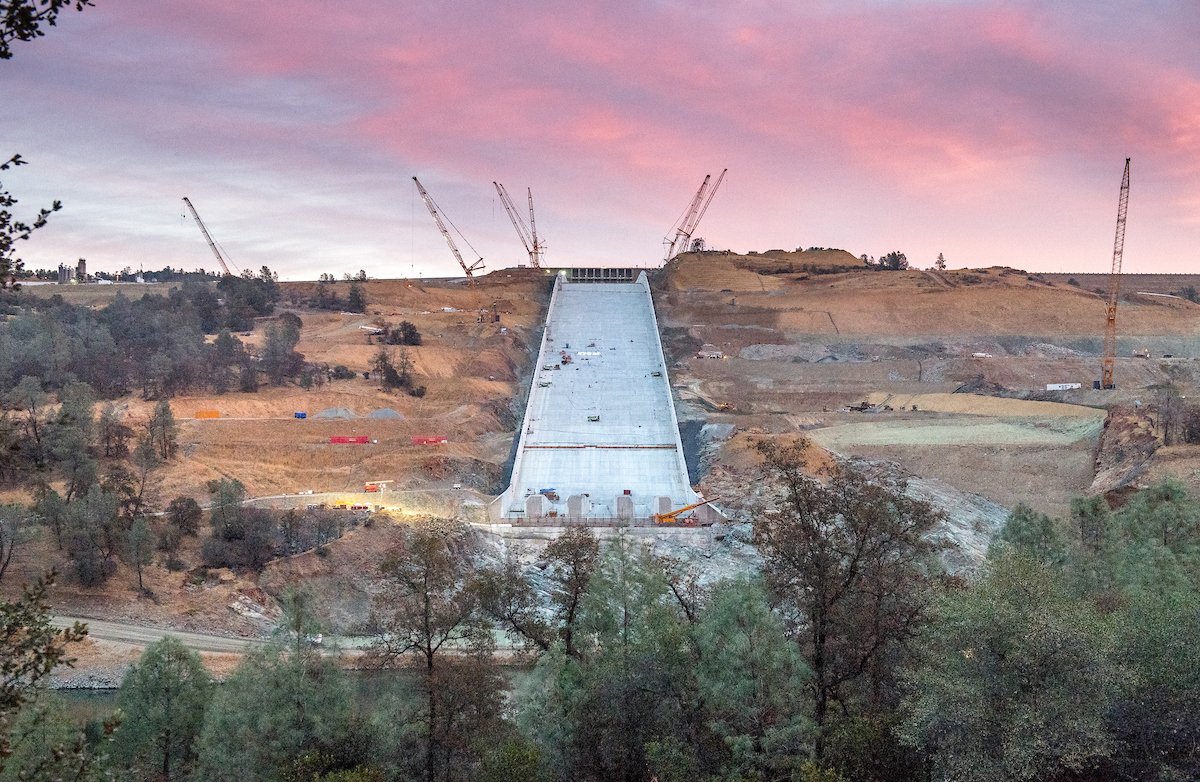 The California Department of Water Resources is saying they've met their goal of having the Oroville Dam's main spillway rebuilt and ready for winter. Back in September, officials revealed that the cost of repairs and other improvements at the dam had hit $1.1 billion – more than $250 million over projections. The water agency plans to ask the Federal Emergency Management Agency to pay 75 percent of the repair costs after the project is finished. The rest would be borne by State Water Project customers, including massive Southern California water districts. The newly-rebuilt spillway can now take it's originally designed capacity of 270,000 cubic feet per second of water, officials say. Officials set Nov. 1 as the deadline for reconstruction work to be done at the damaged spillway. Crews have finished pouring concrete on the main spillway at Oroville Dam, though it still needs to cure for a month and other work is necessary before it can be used, the California Department of Water Resources announced. Crews will also continue pouring concrete on an adjacent emergency spillway.