Home » News » Local News » Personnel Lawsuits by Employees at Oroville Dam Get Legal Go Ahead!
By BStigers on March 15, 2019.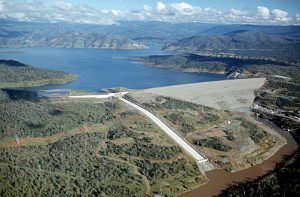 Sacramento Superior Court Judge James McFetridge this week made a decision to let Oroville Dam lawsuits to go forward,  setting the stage to examine in court charges of claims of a poisonous work cultures that may have comprised the Oroville Dam, the  nation's tallest dam, and may have contributed to the near catastrophic failure of the dam's spillway system two years ago. 200 thousand residents were forced to evacuate the downstream river system as water rose over the spillway and over the basic structure of the dam and witnessed major erosion of land, rock and tree debris threatening the electrical generation systems fed by the dam. The Department of Water Resources downplayed the decision on procedural grounds. In the meantime, President Trump has refused to reimburse about 50% of the federal money asked for by California to repair the spillway, saying that 50 years of neglect of maintenance by California Water Resources will not be paid for by USA taxpayer money.  The Oroville dam spillway has been completed and is ready to be used as the dam continues to store water from the rains and now the beginning of the melting of snow that will increase the river water flows.