Home » News » Local News » Placer DA Retires! Why a secret?
By BStigers on January 9, 2020.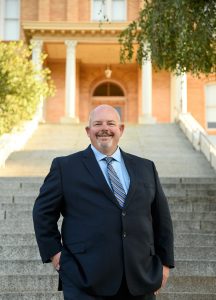 Supervisor Jim Holmes announced yesterday at the weekly Meddlers meeting at City Hall that the Placer County District Attorney Ronald "Scott" Owens has retired from his elected position. Homes said that Owens had visited him the last working day of the year and said he was retiring. Homes said the Board of Supervisors will discuss the required steps the county must take to fill the position until an election. There is traffic on social media about the assistant DA and possible questions about previous activity within the department on human resource issues. Also, there are questions at why this retirement has been kept a secret, and why?  It was reported that even the staff at the DA's office was not informed of the retirement of the chief of the department. This retirement, the potential replacement to the position, and the Supervisors handling the process needs to be examined as to the political gain or loss, and how does it affect Placer County Government.