Home » News » Local News » Regional Transit Adds Airport Service From Downtown!
By BStigers on January 3, 2020.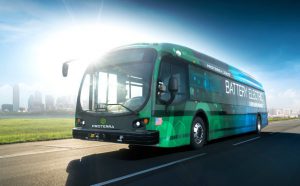 Sacramento Transit pioneers a new bus service from downtown to the airport Sunday costing only $2.50 a trip. The new line, a joint venture of Sacramento Regional Transit and Yolobus, will run seven days a week from 3:24 a.m. to midnight. Buses will travel via Interstate 5 at 20-minute intervals during peak hours and 30-minute intervals the rest of the day. That allows travelers to catch the first planes out in the morning and to catch the bus back after all but the latest arriving flights at night. One pickup will be the train station so suburban riders can train to bus to airport at a major saving over driving, airport parking or other public transportation. The bus service will be financed in part by rider fares, in part by SacRT funds, and also by a Green Region program grant from the Sacramento Area Council of Governments. Those funds are based on a plan for the system to be run eventually with all-electric buses.