Home » News » Local News » Roseville Police Investigating Homicide!
By BStigers on May 14, 2019.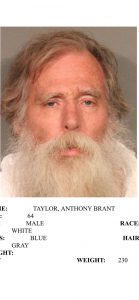 Roseville police are investigating a suspected homicide situation that started yesterday morning on Vernon street. Police found a man, identified as Anthony Brant Taylor, age 64, covered in blood lying in the street at about 8:17 Sunday morning. Upon investigation, police found a woman dead of stab wounds in a home on Birch Street who police believe was associated with the man in the street, but police did not say how. The man was arrested, and police did say he was a suspect. Portions of Birch and Vernon streets will be closed while police investigate the incident.