Home » News » Local News » Shasta Damn Extension Could Be In Jeopardy!
By BStigers on October 4, 2019.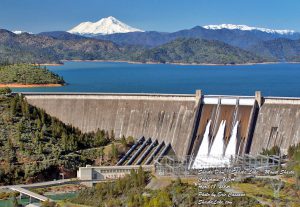 The Trump administrations 1.3 billion dollar plan to raise the Shasta Dam to increase storage of much needed water, has hit a possible snag which may delay it or even kill the project. The state which is opposed to the project, says the raising of the dam will force flooding of the McCloud River and have obtained a court order that prevents the Westland Water District from preparing an environmental review which is required by state law.