Home » News » Local News » TWIN BROTHERS BUSTED ON CHILD MOLESTATON
By BStigers on May 18, 2018.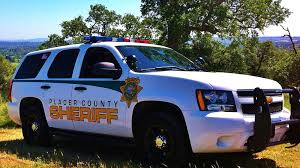 Twin Brothers, 41 year old Robert and Jason Cole, who coached volleyball in Placer County, were arrested yesterday on suspicion of child molestation.  Robert, a resident of Grass Valley was arrested April 19 on charges related to an assault of a child less than 10 years old and was already in Placer County Jail. Jason, a resident of Lincoln was on bail was arrested of involvement with a victim under the age of 18. Lincoln Police arrested him when he showed up at court for an unrelated matter. Jason coached varsity or club volleyball programs in Turlock, Colfax and Roseville after graduating from Placer High School and American River College, and was the top assistant for the Dominican University women's team. Robert also attended Placer High School and was briefly hired as the Davis High School boys coach in February 2014 before the offer was rescinded six hours later.