Home » News » Local News » UC Hospital Workers Strike Today 9-5
By BStigers on April 10, 2019.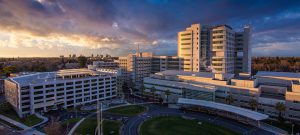 Several thousand union workers walked out on strike today at the five University of California Hospitals in the state. The union alleges unfair labor practices to discourage labor participation and silent protesters. The union, representing 39 thousand workers will protest starting at 9 am to 5 pm. Some traffic delays are expected near the UC Davis Medical Center on Stockton Blvd. UD Davis officials say the patient care and appointments will go as scheduled.