Home » News » Local News » Update on Sunrise Mall Shooter!
By BStigers on July 11, 2019.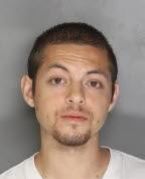 The shooting incident Tuesday night at the Sunrise Mall in Citrus Heights has more information on the shooting and released by authorities. The shooter, 26 year old Grayson Schuessler of Orangevlle has been identified as the shooter. The incident started Tuesday night at about 7:30 p.m. when he allegedly shot a .357 magnum revolver through the storefront window of the Macy's store at the mall. The store was occupied by several shoppers at the time but no one was injured. When police arrived, Schuessler ran and was downed by a Citrus Heights K-9 officer. The suspect shot point blank at the K-9 and also at the other officers including the K-9 handler. The police returned the fire and filled the suspect. TheK-9 returned to its handler with blood over its face, but a local vet determined there was no damage to the K-9, it was blood from the suspect. No other injuries were reported. There was one near mis reported by a bi stander that was in the parking lot inside a SUV when one of the bullets pierced her window, entered her headrest, and grazed her head removing some scalp and hair. It was not a series injury situation. Police continue to investigate.