Home » News » Local News » Vaccine Exemption Bill-Not So Fast!
By BStigers on September 7, 2019.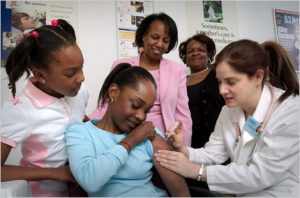 The controversial bill that has passed the Senate and legislature on vaccine exemptions for California School Children, has hit a snag in the Governor Newsom office. Although the Gov. said in June he would sign Senate Bill 276, Newsom has since reversed course and one of his top advisers now says his signature on the measure isn't guaranteed. Newsom would "only put his signature on a bill that reflects his values."  The Senate passed the bill 28-11 sending it to the Gov. desk. The Gov. has stated the bill gave the state Gov too much authority over medical exemptions. There are nearly five weeks left for Newsom to sign legislation, but it's unclear whether he'll approve SB 276 if lawmakers reject his requests.