Home » News » Local News » Big Rig Overturns On I-80 At Nevada Street Tuesday AM!
By BStigers on February 5, 2021.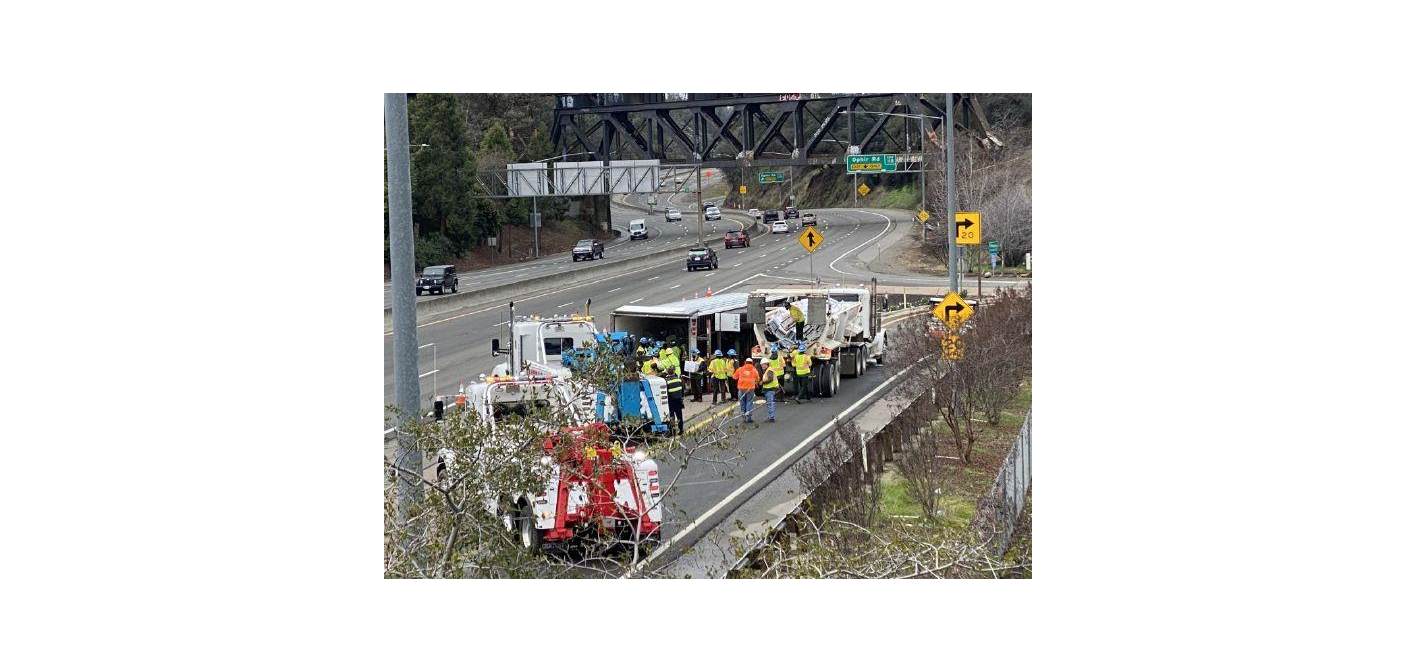 The big rig full of potatoes that crashed and overturned on I-80 and Nevada Street Tuesday that tied up I-80 traffic for several hours, was moved to the Nevada Street Exit which opened I-80 traffic but closed the exit and was still there as of close of business yesterday. CHP say the trailer, still loaded with potatoes is too heavy to upright, so is still in the exit on its side. CHP said crews  off loaded the potatoes and  trailer was removed overnight Wednesday night.