Home » News » Local News » California Recall Signatures Over 2 Mil! UPDATE!
By BStigers on March 9, 2021.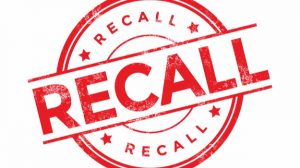 With the program in place to recall Gov. Newsom gaining major acceptance by registered voters, this week has seen a ground swell of activity from the event, both from the "get rid of the Gov."  to "I want to stay in my job" emphasis. First signatures on the recall exceeded 2 million, 500 thousand more than needed to get it on the Voter ballot. This all happened before the deadline which was yesterday.
Next deadline is to get local county certification the signatures are registered voters which at last count was about 80% complete. Yesterday was the last day signatures could be submitted.  The Newsom organization admitted, for the first time, he was worried about the movement. This came after several weeks of ignoring the movement by the Gov. as he focused on the virus vaccine distribution problems. His attention switched this week on Monday with an ad campaign, personal visits and speeches throughout the state, and a change by the Governor's talking points to try and blame the Trump Administration for the problem, yet admitting some personal mistakes by the Gov. This switch on emphasis is a predictable reaction when political support rises to a high level enough to change the power structure at the State House.
The other change this week is Former Republican Congressman Doug Ose plans to run against Democratic Gov. Gavin Newsom in the event of a recall election.
Ose made the announcement Tuesday afternoon on Sacramento radio station KFBK. Speaking with The Sacramento Bee shortly afterward, Ose said he wants to fix the problems that Newsom has failed to address. He specifically mentioned back to school issues and reopening businesses.
Former Republican Congressman Doug Ose,  ran in the last general election against Gov. Newsom, and lost.