Home » News » DWR's First Snow Survey Set For Jan. 3rd
By Website on December 27, 2017.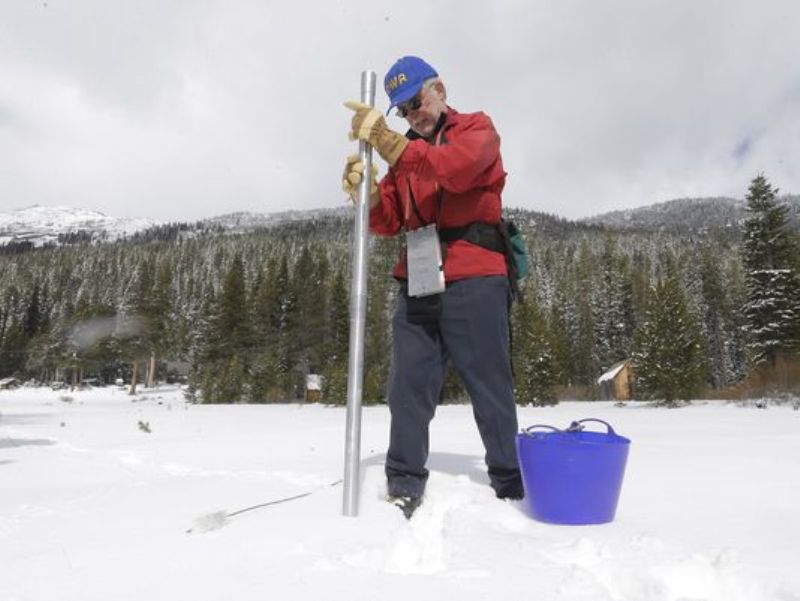 The Department of Water Resources (DWR) will conduct the first of five scheduled snow surveys in 2018 at Phillips Station in the Sierra on January 3. The Phillips snow course is one of hundreds that will be measured during the winter and early spring to support the California Cooperative Snow Surveys program.
Water managers use measurements of the snowpack's water content to help them anticipate runoff from the mountains during the spring snowmelt. DWR's Frank Gehrke will brief the media on the Phillips measurements, and DWR Director Grant Davis is expected to discuss what the wet season's current conditions may mean for California's water year.
More information on the importance of the snow surveys can be found at the California Data Exchange Center: http://cdec.water.ca.gov/snow/