Home » News » Local News » Memorial Day Ceremonies
By BStigers on May 25, 2018.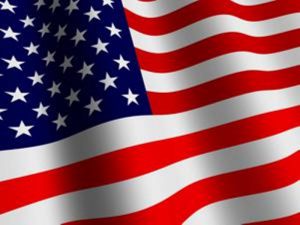 Memorial Day ceremonies will be observed by Auburn Area veterans Monday at the New Auburn Cemetery with members of the Auburn Area Honor Guard, American Legion Post # 169, American Legion Riders Chapter 84, Veterans of Foreign Wars Placer Foothills Post 904, Marine Corps League Placer Bulldog Detachment 1247, Knights of Columbus Mother Lode Assembly 2778 and the Placer County Council of the Navy League of the United States all combining to remember and pay tribute to those who have died in our nation's service. Memorial Day, originally called Decoration Day, is a day of remembrance for those who have paid the ultimate price in defense of freedoms, and to recognize the contributions and sacrifices made by their family members. The American Legion Post 84, assisted by area Cub Scouts and Boy Scouts and other volunteers, will place flags at veterans graves 3:30 p.m. May 24 at New Auburn Cemetery, 9 a.m. May 26 at Old Auburn Cemetery, and 9 a.m. May 26 at the Newcastle Cemetery. 
VFW Post 904 and Boy Scout Troop 13 will place an aisle of flags. 
Ceremonies will be conducted at the War Memorial at the New Auburn Cemetery (1040 Collins Drive) beginning at 9 a.m. May 28 and will include the Luther Burbank High School NJROTC Color Guard, the Pledge of Allegiance let by Boy Scout Ethan Shreeve of Troop 287, the National Anthem sung by Stacey Anderson, and remarks by Congressman Tom McClintock, Mayor Bridget Powers and former Mayor Mike Holmes. Flowers will be presented to Gold Star family members.