Home » News » NID BOD Meeting Wrap
By Website on March 19, 2018.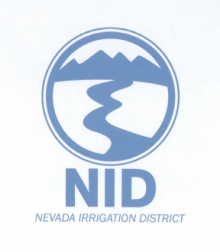 The Nevada Irrigation District (NID) Board of Directors unanimously approved a $50,000 addition to the Scotts Flat North Fire Hazard and Tree Removal Project during its March 14 meeting.
President William Morebeck, Vice President John H. Drew, and Directors Nancy Weber, Nick Wilcox and Scott Miller were all present.
Board members heard a presentation detailing the progress of the fuel reduction project designed to reduce the wildfire threat and bolster forest health around Scotts Flat Lake. The members unanimously approved an increase to the original contract with the logging contractor from $200,000 to $250,000 to complete the work around Gate 1.
In other NID matters, the Board's May 9 meeting was cancelled. The General Manager reported District water storage is 237,509 acre-feet. Bowman Lake has received 83 percent of average precipitation this water year. However, the water content of snowpack in the District is 7.7 inches, which is 27 percent of average for March.
The next regular meeting of the NID Board of Directors will be held at 9 a.m. on Wednesday, March 28, 2018 at the NID Business Center located at 1036 West Main Street, Grass Valley. NID Board meetings are open to the public.